About HFDC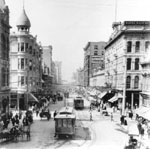 Harrington, Foxx, Dubrow & Canter, LLP has been situated in the heart of downtown Los Angeles for over seventy years. Originally this location was important because it provided quick access to the nearby Courthouse and the fundamental focus of the Firm has always been grounded in trial work.

Throughout its history, the Firm's litigators have appeared in all of the trial courts in the State of California and in the Federal District Courts. Additionally the Firm has represented clients before the California State Appellate Courts and Supreme Court, the Ninth District Court of Appeal and the United States Supreme Court. The Firm has literally tried thousands of cases to verdict in both the State and Federal Court systems. Harrington, Foxx, Dubrow and Canter has a record of over 150 reported appellate decisions and has handled nearly one thousand cases on appeal.

Various members of the Firm are members of trial groups including the International Academy of Trial Lawyers, The American Academy of Trial Lawyers, The American Board of Trial Advocates and many other listings of counsel.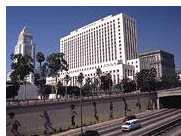 The Firm has expanded geographically in its history, beginning with the establishment of its Orange County office in 1982. Offices were then opened in San Diego and San Francisco. This has enabled the Firm to service the entire State and to expand professionally as well to now be capable of providing a comprehensive lineup of legal services.

It is another unique asset of the Firm that many of the partners in the Firm have worked together for their entire legal careers while others have gone on to distinguished careers as Federal and State Judges.

In conclusion, Harrington, Foxx, Dubrow and Canter has been a valued member of the legal profession in California for almost three quarters of a century. It has grown to be able to handle complex litigation and other matters while maintaining the small firm virtues of client appreciation and personal relationships.